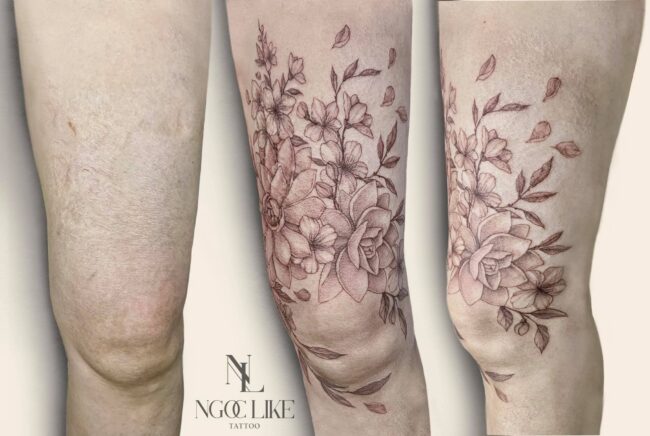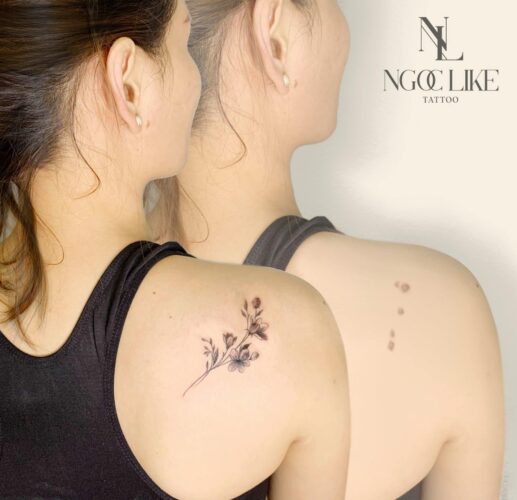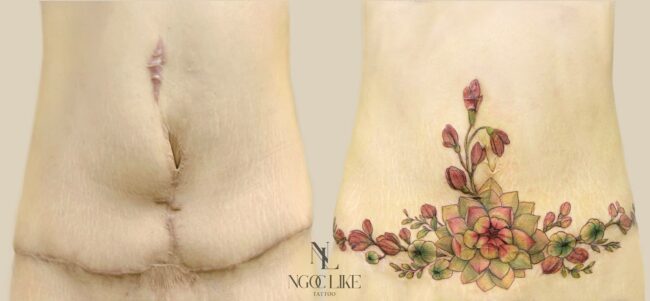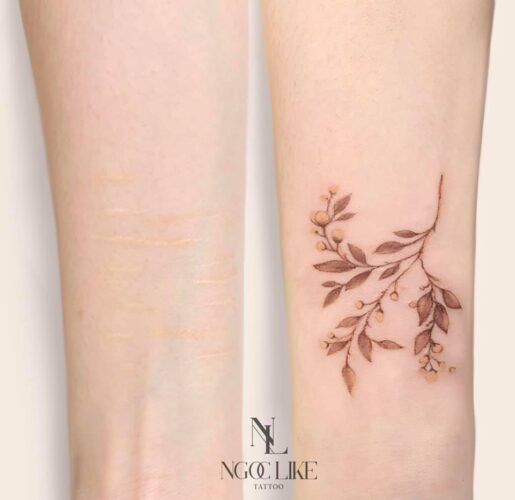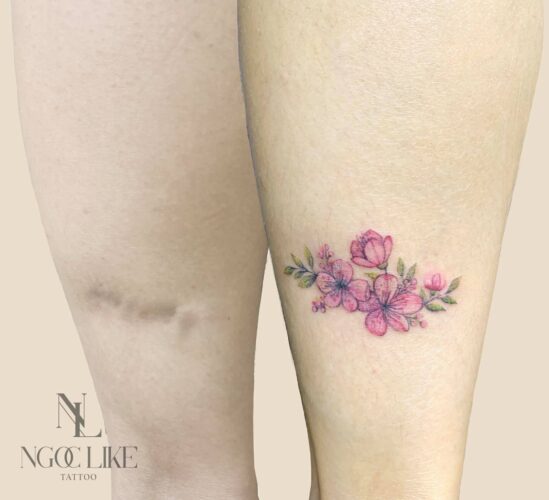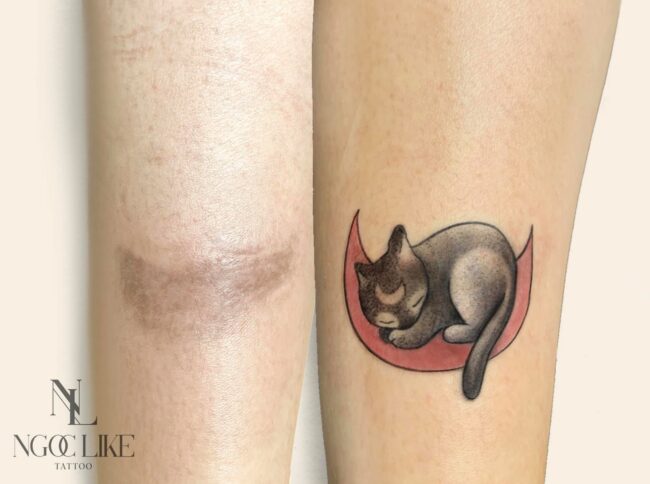 "Behind every scar is a sad story, a pain that people seem to want to bury in their hearts," Ngoc said in a Bau.vn article. Ngoc said that many women come to her because seeing their scars causes mental harm and reminds them of past events that were very painful.
Ngoc's work is especially unique because tattoos have such a negative representation in Vietnam.
"I am extremely delighted that I am able to help reduce the stigma of tattooing in Vietnam as well as inspiring so many people struggling with their scars to step up, take charge, close their wounds with a meaningful piece of art and live the happy and fulfilling life that we all deserve to have," she writes on Facebook.
Ngoc keeps a virtual journal of her clients on her Facebook and Instagram pages. Each photo is accompanied by a story about the person in the photo and the journey they've taken to bear their scars.
Photos from Ngoc Like Tattoo Facebook page.
Source: https://madeinshoreditch.co.uk/2021/06/09/tattoo-artist-finds-passion-covering-scars-and-helping-women-feel-beautiful/