There's no doubt that all bodies are beautiful, but for people that have delicate scars or other visibly unwanted marks, it might be difficult to feel that way. Bearing this in mind, a talented tattoo artist from Vietnam, Ngoc Like, is doing wonders with her immense gift to conceal scars and other bodily marks with beautiful tattoos, thus allowing people to regain confidence and be happy with their bodies once again.
We at Bright Side were left in awe by Ngoc Like's gift to blend tattoos into her clients' skin, and we just had to reach out and ask for an interview. Below, you can find a selection of her awesome work and read her exclusive interview with us.
It all started in college when the artist was trained to be a professional designer.
In college, Ngoc Like was trained to be a professional designer. She thought that artistic talent alone wasn't enough to conceal different types of scars, so she did a lot of research. According to her, each type of scar has different characteristics and properties. Therefore, it's essential to invest time and effort into researching carefully in order to cover the scars in the most optimal way.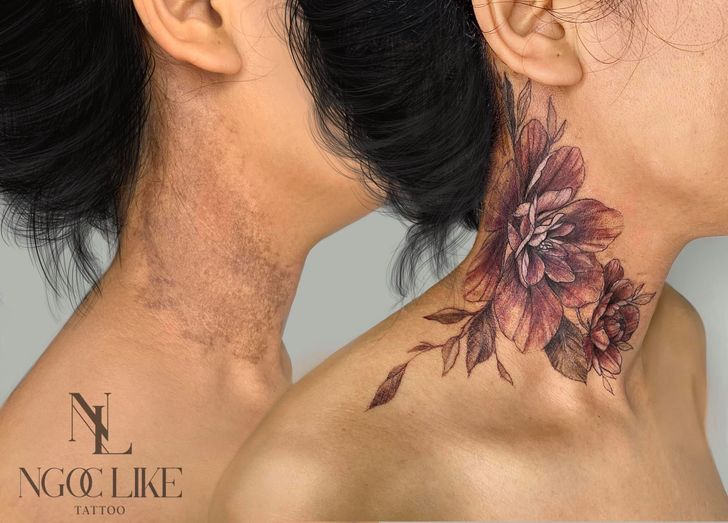 Ngoc Like believes that tattooing not only beautifies clients but needs to protect their health as well. Based on the wishes and preferences of the client, as well as the layout and structure of the scar, she comes up with a specific design idea that suits the scar as well as the person's personality. For her, perfection is not the goal, because she believes that the most important thing is to turn one's flaws into their advantages.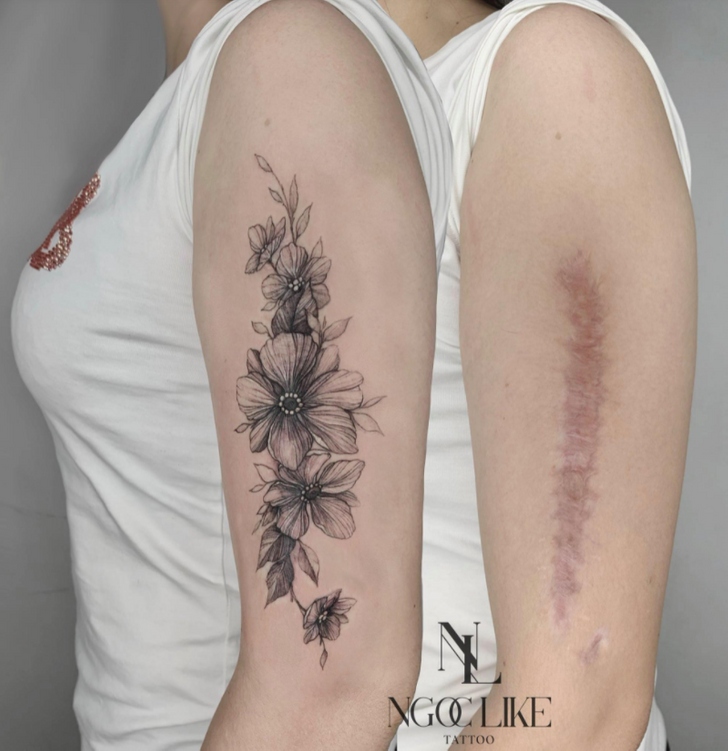 Her 10-year-long journey in tattooing and the battle against prejudice
Ngoc Like has been doing this work for almost 10 years. In her country, there are still prejudices about tattooing. Most people who carry the old ideology think tattooing is not a "real" job, and it is associated with social evils. Therefore, the fear of stepping out of their comfort zone and fighting with themselves, their families, and social prejudices is inevitable.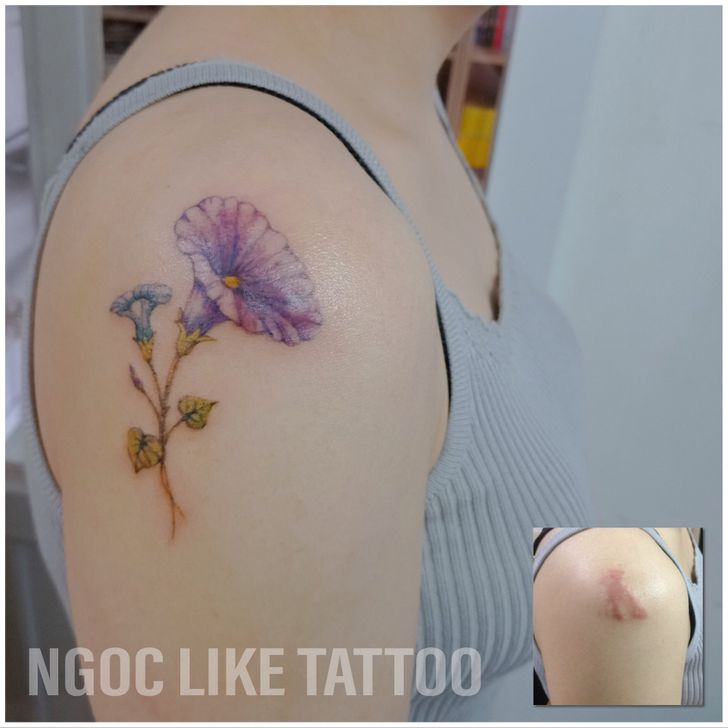 © Ngoc Like Tattoo / Facebook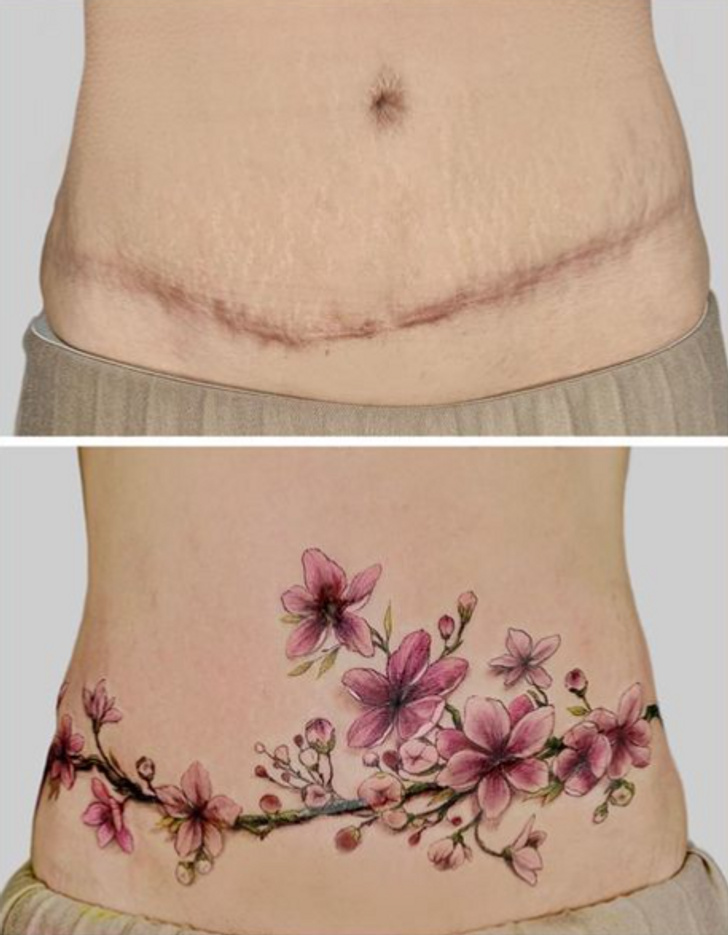 However, having flaws makes people feel ashamed and unhappy, and that's the motivation for them to change. Many customers have come and told Like that they have never thought of getting a tattoo because of the connotations associated with them in the past until they saw the things that she was trying to do, so they decided to try, and they chose to put their trust in her.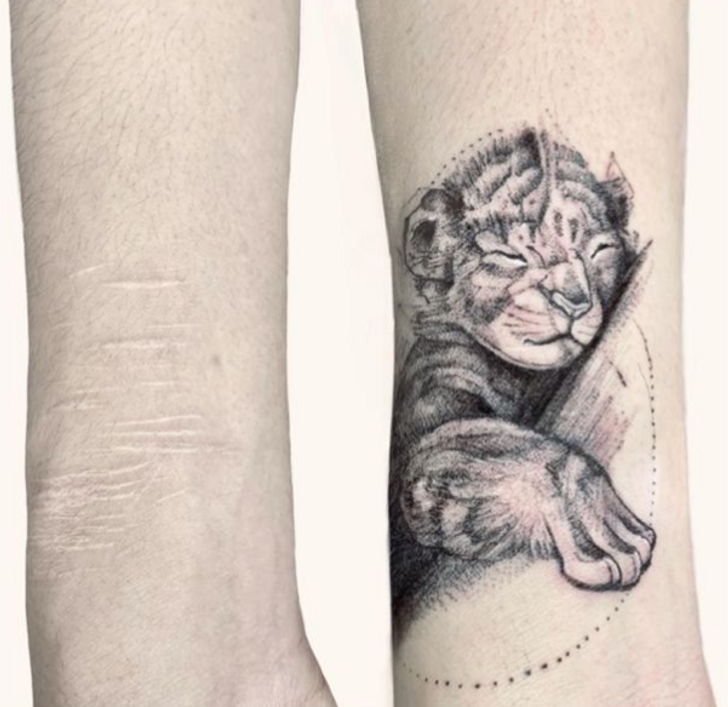 She has clients from all over the country.
Most of her customers are adults in their fifties to early nineties. Like says they are all polite, lovely people from all over the country. She also often spends time chatting with them so that she can share, learn, and listen to their interesting experiences.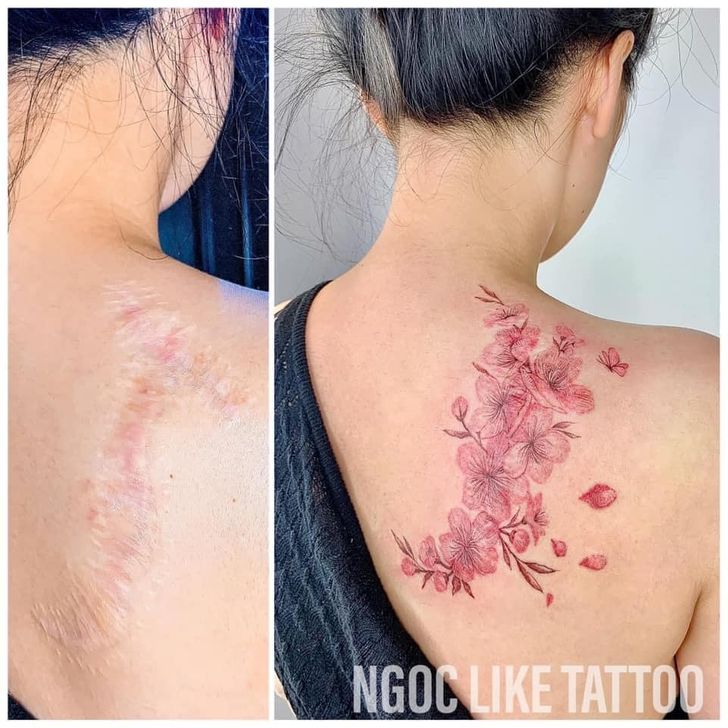 © Ngoc Like Tattoo / Facebook
Ngoc Like has been trying to develop her business and do her job better by building a Youtube channel, Ngoc Like Tattoo, to convey the message of daily self-love by taking care of both the body and mind to the fullest.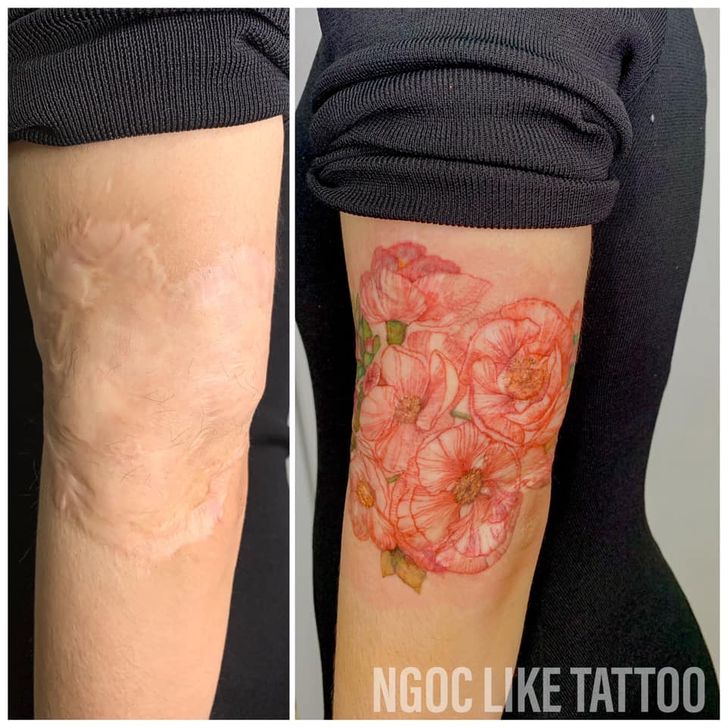 She also hopes to contribute to the changing view of society toward the career that she is pursuing. Other than that, Like hopes to be able to take business trips to more cities around the world as soon as possible.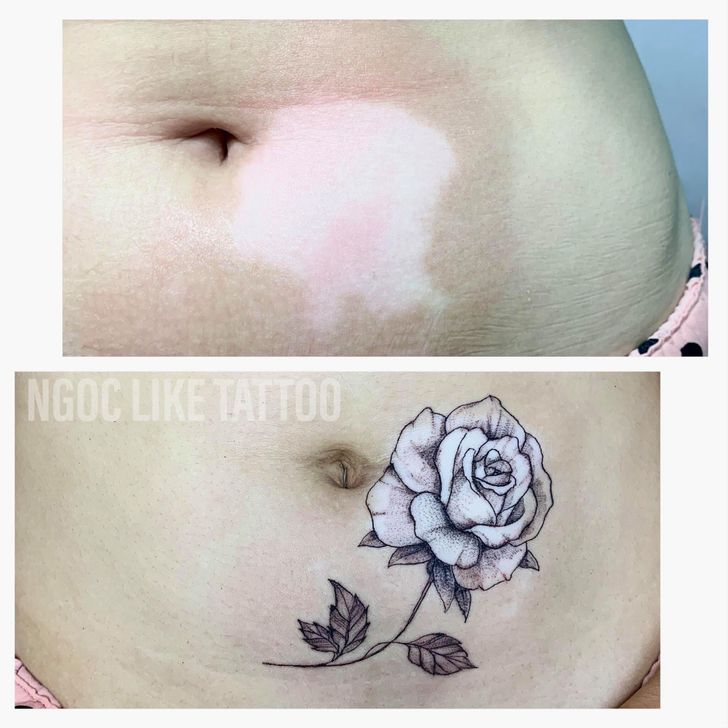 For her, helping clients get over their insecurities is the most important thing.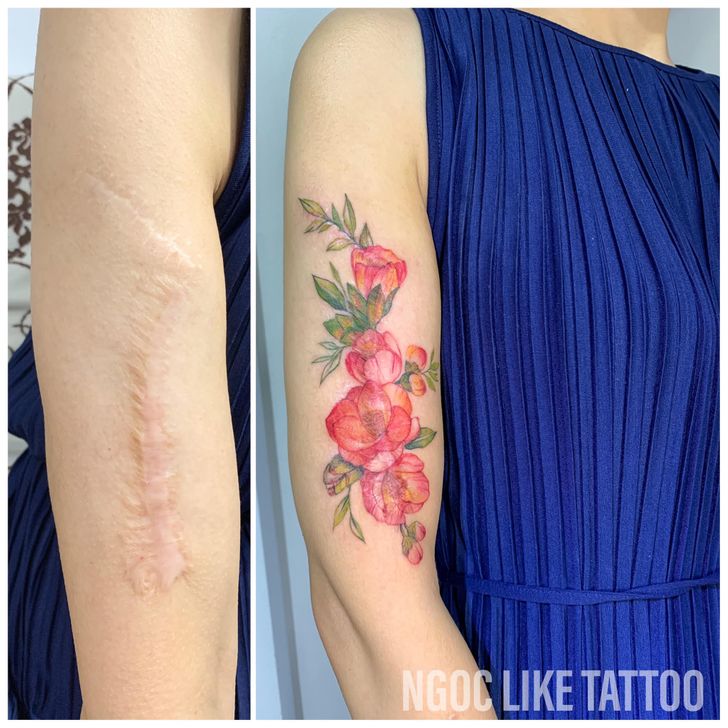 When asked how her clients react when the tattoos are done Like says it's very emotional. She says that it feels like a burden had been lifted off their chests, and their longtime obsession finally disappears. Many people message her, saying that they feel like they are reborn, they no longer carry the feelings of inferiority but instead feel really complete, confident, and glowing. Their newfound happiness is the most meaningful gift to her.
Which of these amazing tattoos do you think did the best job at concealing unwanted body marks?